POZO AZUL SPA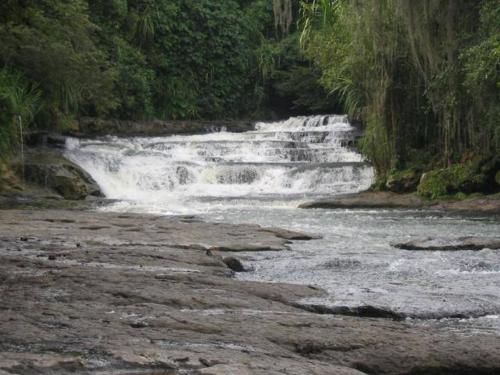 To see directions on maps enter POZO AZUL
What is
better than cooling off in the waters of the Spa of Quebrada Curití, refreshing and crystalline, is from the traditional sites, where nature is lush and lavish and is a relaxing bath, in addition the gastronomic offer is very good and the beers are The best there. You can go by bus, taxi or walking from San Gil, and you better not pay the entrance ...
PESCADERITO SPA - CURITÍ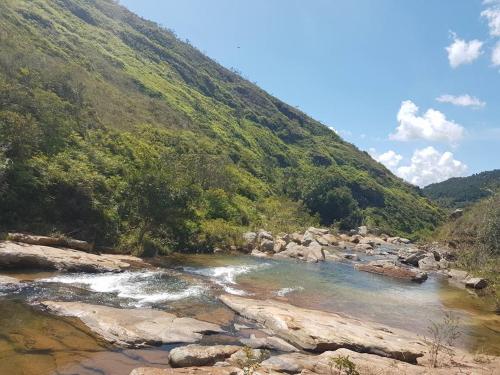 To see directions on maps enter PESCADERITO
While I was visiting San Gil-Santander, I was recommended to visit Pescaderito. Good place for the typical river walk that every Colombian loves, it was accessible on a good road and the place has a shop and bathrooms, as well as rental of tires to glide along the river, good plan for families and friends. To do this I took a bus from the terminal from San Gil and I arrived in Curití . There they told me that I could walk about 40 minutes to Pescaderito or take a mototaxi. Since I had gone a little late I took the mototaxi and arrived in about 10-15 minutes. There are many areas to bathe. While you continue exploring along the way you find different puddles and wells. I recommend the Zumba well is further away, 45 minutes walking, but the experience is different!
CASCADA DE JUAN CURÍ - PÁRAMO SANTANDER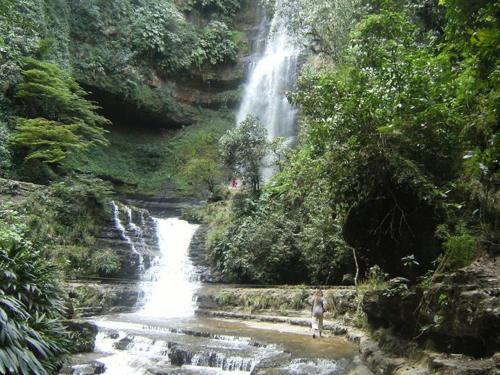 To see directions on maps enter CASCADA DE JUAN CURÍ
I went to the Juan Curí Waterfall with my whole family, from my pregnant wife, my 2 year old daughter and my 65 year old mother. There we all could do something. My daughter and wife stayed at the waterfall enjoying the fresh water, while the rest we went for torrentism . I totally recommend it for all ages.
To get there, take the road to Charalá by car and in 40 minutes you are at the Juan Curí ranch where there is free parking. A 45-minute walk is undertaken to do the torrentism, those who do not only have to walk 30 minutes. Once up to start the experience, the view and the landscape is beautiful. The walk has a medium low degree of difficulty but it can calmly be achieved. Not recommended if you have any injuries. In the farm there is the possibility of buying snacks, typical food and drinks.
BARICHARA - GUANE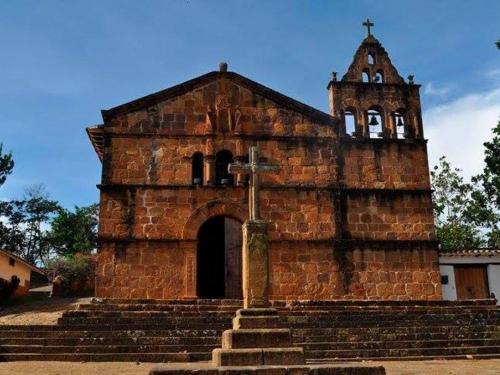 To see directions on maps enter BARICHARA

From Barichara you can walk to Guane or Cabrera along the royal roads and enjoy nature.
For directions on how to get to Guane from Barichara, enter CAMINO REAL BARICHARA-GUANE
For directions on how to get to Cabrera from Barichara, enter CAMINO REAL BARICHARA-CABRERA
Barichara is a beautiful town, pleasant weather, with many options to develop different activities, both in the surroundings and within the town, we went on a Friday in February and it was very beautiful, you can buy handicrafts at a fair price, the typical food is delicious And there are various options. It is really an obligation for those of us from Colombia to know this beautiful town and abroad I think it is an unforgettable place.
LAS MONAS SPA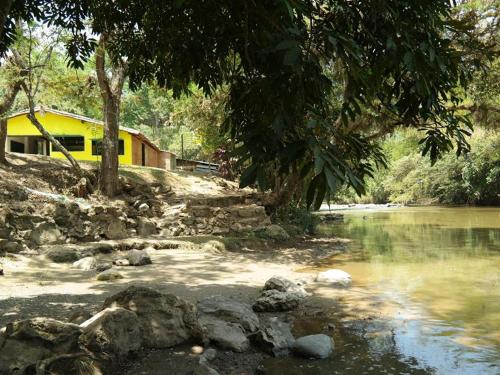 For directions on how to get there, enter LAS MONAS SPA
COME AND LIVE A RELAXATION ADVENTURE
Las Monas spa is located at Km 8.5 between the San Gil route and the San José Valley left side of the gas station, passing through the Miranda bridge, it is an exclusive site for its natural landscapes and recreation, to enjoy in family, friends, business groups, playing the native sports of Santander such as Creole bolus, mini shuffleboard and frog. You can also make roasts and sancochos in the places assigned for this purpose and enjoy the crystal clear and clean waters of the Mogoticos River, it is a natural landscape.
SANCTUARY VIRGIN OF HEALTH - PÁRAMO SANTANDER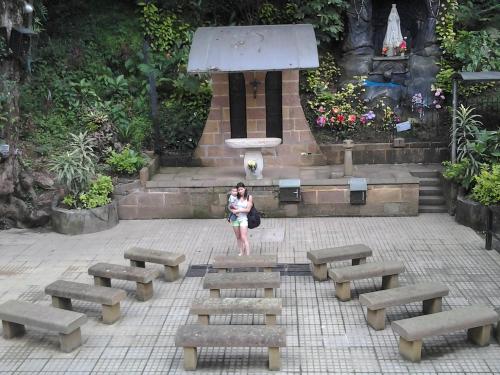 For directions on how to get there, enter SANTUARIO VIRGEN DE LA SALUD

A very special place for Catholic pilgrims looking for the Virgin. He is credited with many miracles. It is worth going to visit the place and collect water. Sale of handicrafts and typical gastronomy. 30 minutes from San Gil by bus.
CHICAMOCHA NATIONAL PARK
To see directions on maps enter CHICAMOCHA NATIONAL PARK
I went with my wife and 10 month old daughter and we were pleasantly surprised with the natural beauty of that place. On my birthday I entered for free and the cable car was included in the gift. Very nice to meet all day, we also met the water park. 1 hour and 30 minutes by bus from San Gil.
LAS GACHAS - GUADALUPE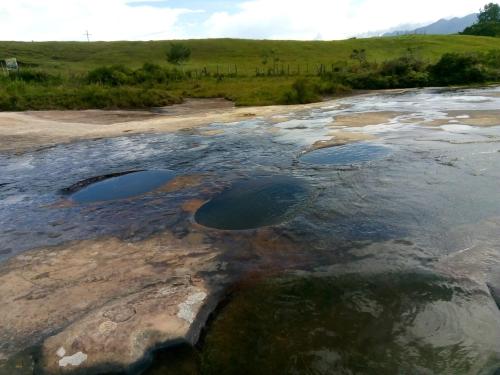 To see directions on maps enter LAS GACHAS
2 hours from San Gil this beautiful place is known for the formation of its craters or holes of various depths, they are warm natural jacuzzis of crystalline waters where you can enjoy its flow and cool down according to the time you visit them. To get there you must first go to Oiba , passing through Socorro and from Oiba to Guadalupe . A 45-minute walk is made from where you can see beautiful landscapes. We recommend wearing non-slip socks and not carrying trash.